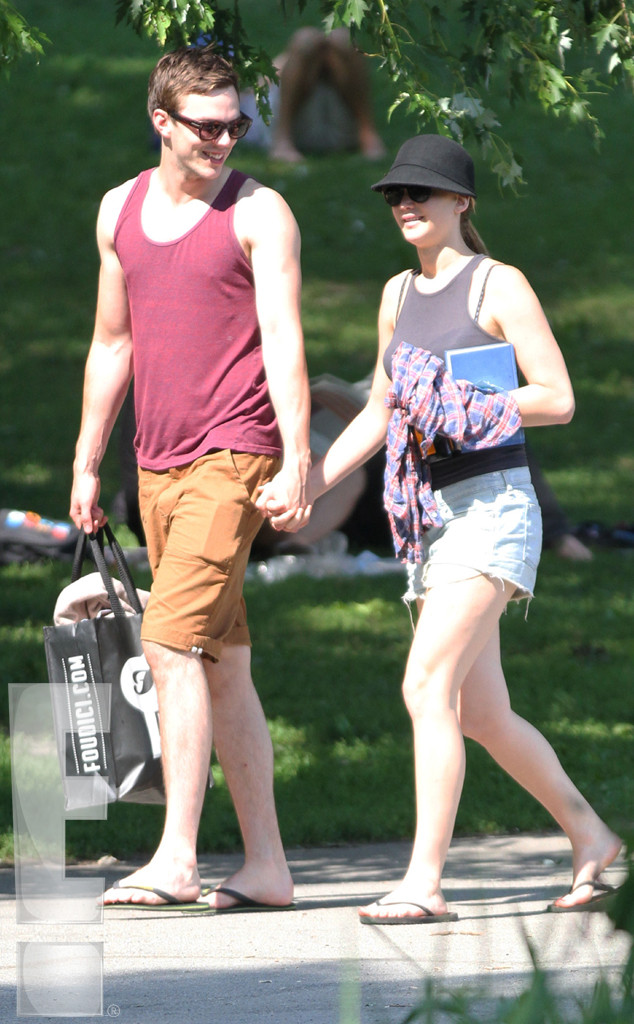 Sultana / Ultrawig / Splash News
Jennifer Lawrence and Nicholas Hoult are back in action.
Judging by how much they seemed to be enjoying each other's company at La Fontaine Park on Tuesday afternoon in Montreal, the X-Men costars—who remained friendly and sweetly supportive of each other after breaking up earlier this year—appear to have rekindled their romance.
The still adorable duo, each clad in shorts, tank tops and shades, held hands as they walked along and then shared a bottle of champagne and a salad while stretching out on the grass.