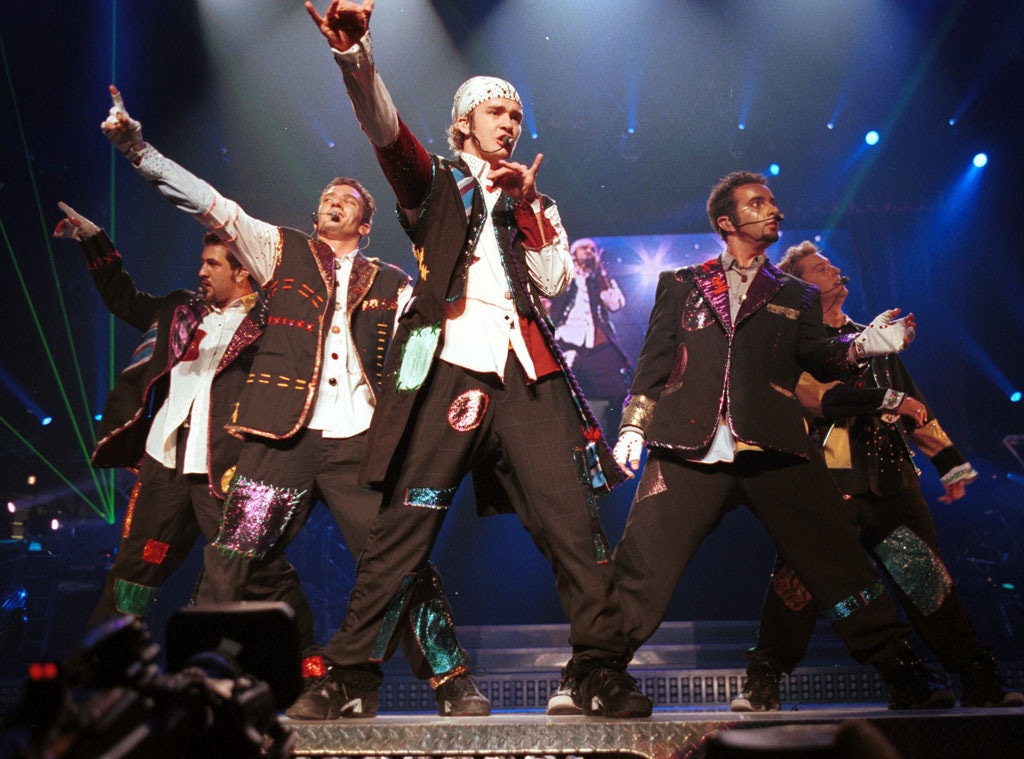 KMazur/WireImage
No doubt we're all hoping for an 'N Sync reunion on Sunday at MTV's Video Music Awards.
Sadly, the rumored appearance is still not a done deal.
The New York Post reported this morning that Justin Timberlake, J.C. Chasez, Lance Bass, Joey Fatone and Chris Kirkpatrick are set to perform together during the big shebang at Brooklyn's Barclay's Center. US Weekly then reported that it was still in the planning stages.
"They're in Miami right now trying to put something together, if anything at all," a source tells me. "It may not be a performance."
The source said MTV approached Timberlake about some sort of reunion when it was announced he was being honored at this year's show with the Michael Jackson Video Vanguard Award.
"They wanted to make sure that 'N Sync was acknowledged as a major part of Justin's success," the source said. "They were together for 10 years before he went solo."
They last performed together during a televised tribute to the Bee Gees at the Grammys in 2003.
Timberlake and Macklemore & Ryan Lewis lead the nominations for this year's VMAs with six apiece.
"I don't see that coming anytime soon," Bass told E! News of a possible reunion in 2010. "Justin's very busy with his acting career right now so I think it's going to be quite a while before we even think about doing anything."
Even so, Bass was up for getting back together. "I love being on the stage," he said. "So yeah, anytime the guys would want to do an album, I'm in!"
Bass addressed the VMAs on his Sirius radio show today but did not confirm or deny the reunion was happening.
The latest reports surrounding the VMAs have also fueled rumors that the reunion is just the first step to launching a comeback tour next summer. "I don't think Justin would ever do it," the source said. "But could you imagine the money they would make?"
Reps for Timberlake and MTV did not comment for this story.