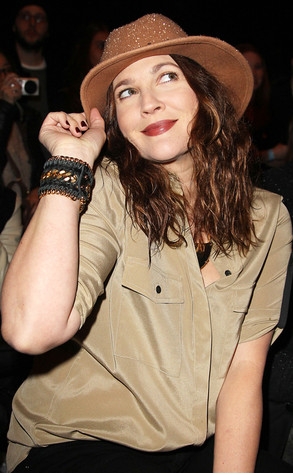 Kristina Bumphrey/Startraksphoto.com
A little late but worth the wait!
Drew Barrymore has finally hopped on board the Twitter train. The A-list actress joined the social media site earlier today and posted her very first tweet to thousands of fans:
"Late to the party, but happy to be here! 140 characters should keep me from rambling…someone told me it doesn't all have to fit in 1 tweet"
She then retweeted that she will be holding a Twitterchat with InStyle magazine on Aug. 22. How exciting!
The new mama is on the September cover of the fashion bible and gushes about her new life with baby Olive.
"Some people love it and thrive on the independence, but I want my kids to have other kids around. Maybe two kids so they can run around life together, roll their eyes at their parents together like Rusty and Audrey Griswold from [National Lampoon's] Vacation. So however that's going to come about, it's gonna happen!"