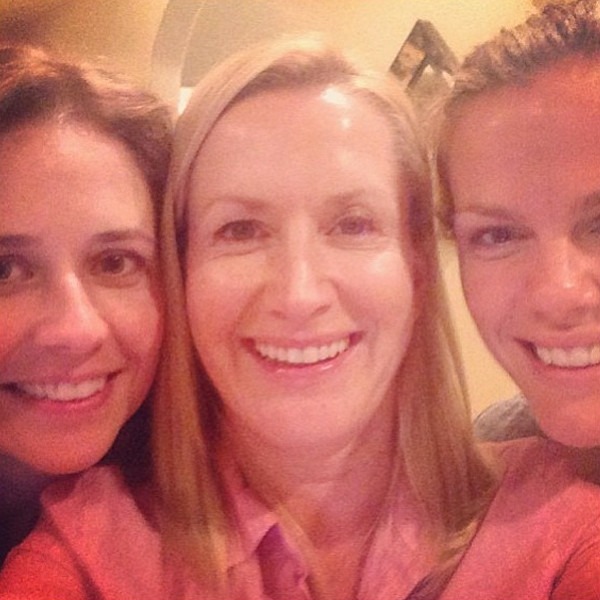 Instagram
Brooklyn Decker, Jenna Fischer and Angela Kinsey have taken Monday up a notch.
While many dread the first day of the week, these three celebs showed that it can be eventful, fun and exciting as long as you put together an awesome girls' night. And that's exactly what they did, undoubtedly having more fun than you did last night and therefore making their gathering the place to be on a Monday night.
So what went down during this amazing get-together?
Surprisingly, the trio's spread was very simple, but provided entertainment, food, alcohol and—here's the interesting part—some fitness!
Decker, Fischer and Kinsey munched on cheese plates and sipped on some margaritas while watching and attempting to master Tracey Anderson's workout DVDs.
And if this doesn't sound appetizing to you (you're lying to yourself), Decker took video of the two Office costars in action to prove just how much fun a little bit of cardio can be after some drinks and dairy.
"This is how we spend our Monday nights @angelakinsey @jennafischer don't be jealous," Decker wrote with a video of the duo practicing their side kicks.
Meanwhile, Kinsey posted a photo on Instagram with the caption, "Jenna & I are drinking homemade margaritas by @brooklynddecker and trying to do #tracyanderson."
"These girls," Brooklyn wrote with an adorable photo of the three ladies together.
So, same time, same place next Monday? We'll be there.