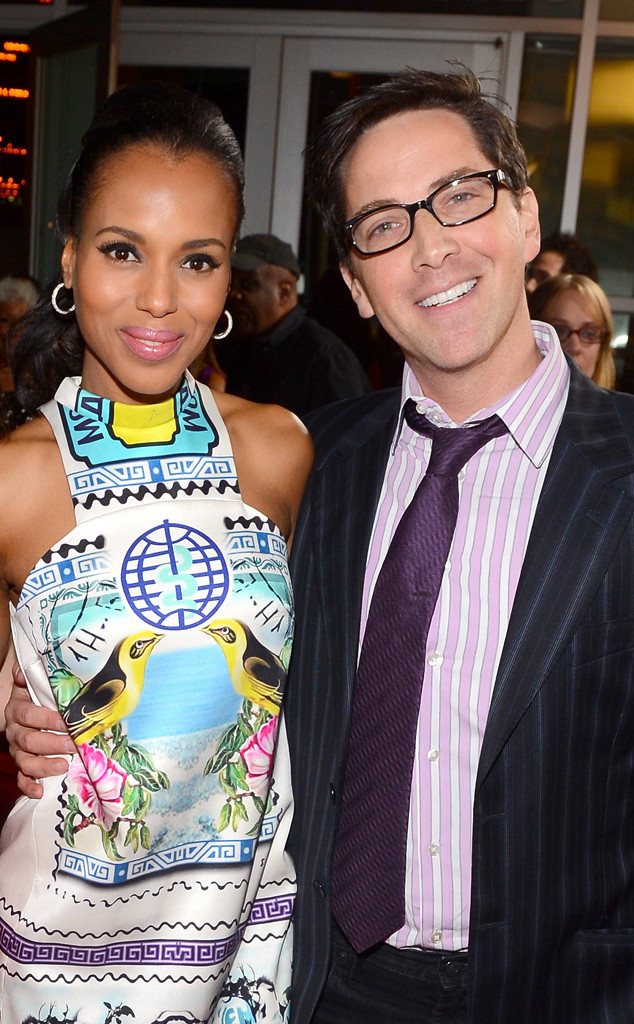 Mark Davis/Getty Images
It's not easy finding someone in Hollywood who knew Kerry Washington was dating her now husband, NFL star Nnamdi Asomugha.
But we finally did!
"I did know she was dating," Washington's Scandal costar Dan Bucatinsky told me at the Academy of Television Arts & Sciences Pre-Emmy Performers Peer Group reception. "I didn't know that they were going to get married, but all of us sort of hoped. We wish her the best always. She did it in the perfect way."
Washington and Asomugha seemed to have taken a page from Olivia Pope's handbook when it came to planning their undercover ceremony.