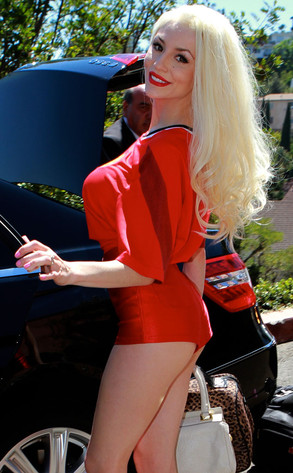 Coleman-Rayner
Attention Celebrity Big Brother fans!
Courtney Stodden is hoping across the pond to spice up the hit show.
While the cast of the new season of U.K.'s Celebrity Big Brother has not been announced, a source exclusively tells E! News the teen bride will be one of the celebrity contestants.
Which of course means there'll be plenty more skin, skimpy outfits and words of wisdom to come from the 18-year-old stunner (can't wait!).
So will the blond bombshell's hubby, Doug Hutchison, be joining the show (à la Heidi Montag and Spencer Pratt last season)?