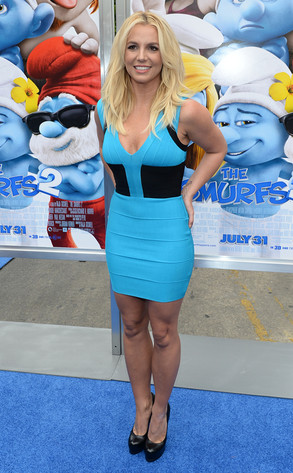 Courtesy of SPE, Inc./Michael Buckner
Britney Spears has started the countdown to...well, something.
The 31-year-old singer has posted a countdown timer on her official website counting down to Sept. 17, 9:30 a.m. ET to be specific. Along with the timer, it reads, "All Eyes on Me."
We can only assume Spears is hinting at one of two things: she will releasing new music next month (squeal!) or she'll be announcing her long-buzzed about Las Vegas residency (yippee!). Either way, fans will have to wait four weeks for the reveal.