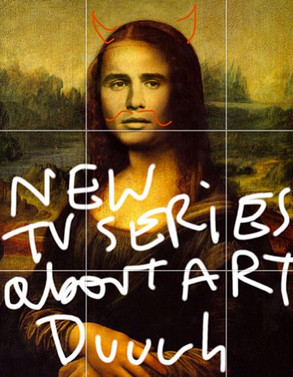 Instagram
James Franco sure is earning his hyphenates.
The actor-author-artist-poet-student-teacher-director-Renaissance man—in other words, your average Hollywood underachiever—has never met a quirky or ambitious project that he wanted to take on. The star is now about add one more title to his burgeoning résumé: TV impresario.
On Monday night, Franco—who's appeared in TV shows like Freaks and Geeks and General Hospital—posted a cryptic Instagram photo that hinted at his return to the boob tube.