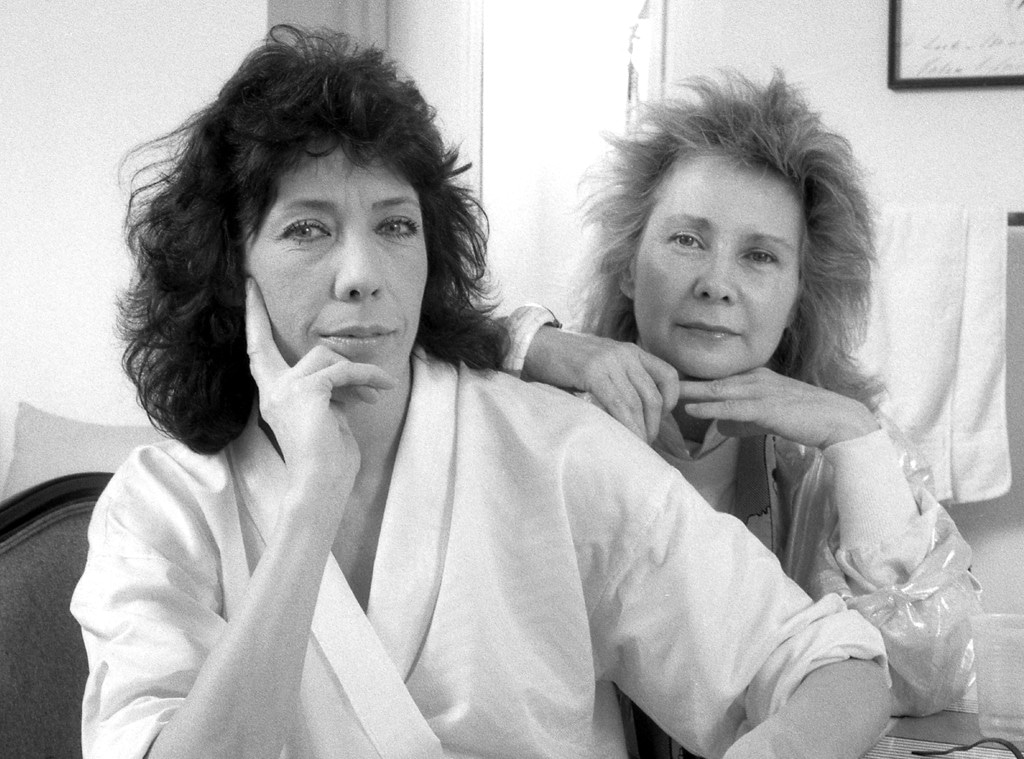 Oliver Morris/Getty Images
After more than four decades together, Lily Tomlin and her partner Jane Wagner may finally tie the knot.
"Jane and I have been together for 42 years," Tomlin said tonight at The Academy of Television Arts & Sciences Pre-Emmy Performers Peer Group reception.
And then she exclusively revealed to me, "We're thinking maybe we'll get married."
Tomlin, who turns 74 on Sept. 1, and Wagner, 78, never thought they would see same sex marriage legal in their lifetime.
"You didn't think that would happen," the 9 to 5 star said. "It's pretty remarkable."
The Supreme Court's recent rulings on DOMA and Prop 8 have paved the way for gay couples like Tomlin and Wagner to finally say, "I do."
"You don't really need to get married, but marriage is awfully nice," Tomlin said. "Everybody I know who got married, they say it really makes a difference. They feel very very happy about it."
Of course, being the funny lady that she is, Tomlin also cracked that she and Wagner wouldn't be slipping into wedding gowns.
"No rings, no bridal dresses," she said. "Maybe we'll be dressed like chickens."
The two met in 1971 when Tomlin asked Wagner to collaborate with her on a comedy album after seeing an after-school special that she wrote.
"Frankly, I was pretty taken with her as soon as I saw her," Tomlin told Metro Weekly in 2006. "We just sort of clicked. We became a couple right away."
She also said of Wagner, "I know what a good heart she has, and how empathetic she is with all kinds of people and issues—she's so brilliant on top of it that she can voice these things. And she's as funny as she can possibly be. She makes me laugh."
Too sweet!