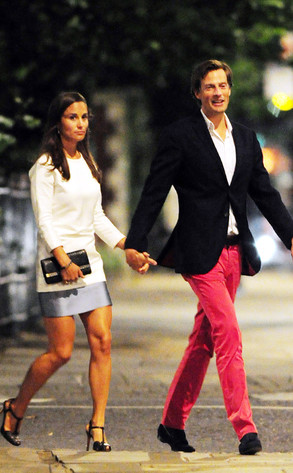 XPOSUREPHOTOS.COM
Talk about a picture perfect couple.
Pippa Middleton was spotted with her beau Nico Jackson strolling Fulham Road in Chelsea in the U.K., looking like two models straight from a fashion magazine.
Pippa showed off her tanned and toned gams while wearing a shirt light-blue skirt and long white blouse, while Jackson popped in a pair of bright red pants with a dark blazer.