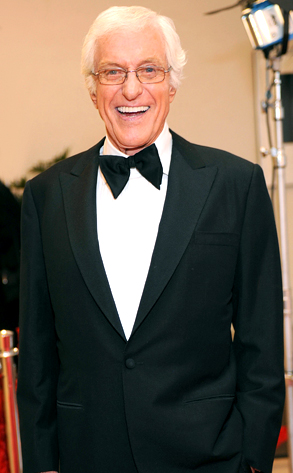 Stefanie Keenan/Getty Images
Dick Van Dyke encountered a scary ordeal while driving his car in Los Angeles today.
The 87-year-old was behind the wheel of his Jaguar sedan when it caught flames while going eastbound on the 101 freeway.
The CHP Southern Division tells E! News, "Around 2 p.m. today we received a call that a car was on fire…there were reports that the person behind the wheel of the Jaguar was slumped over the wheel."
"We were told that there were nurses on the scene helping him. CHP and the Los Angeles County Fire Department responded to the call," they added.
As the fire was being put out, several lanes were temporarily shut down on the freeway but were later opened.