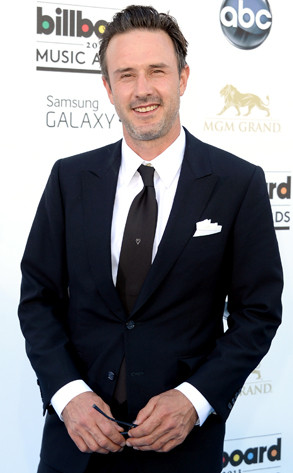 Jason Merritt/Getty Images
After two years and four months of sobriety, David Arquette is drinking alcohol and smoking "a little weed" again.
But he says he's dealing with it.
"My problem with being honest with you and talking to you is that people are going to take all this and just be cruel with it," Arquette lamented this morning during a phone chat on The Howard Stern Show, in which he admitted to his longtime pal Stern to being off the wagon.