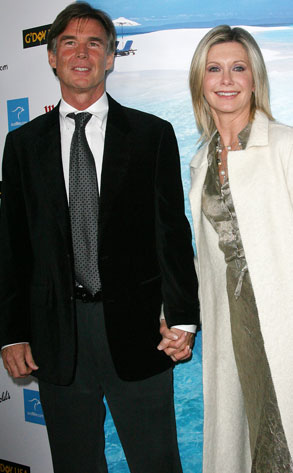 AP Photo/Jennifer Graylock
Olivia Newton-John's Florida home has turned into a crime scene.
On Monday, Aug. 19, Jupiter, Fla., police were called to the star and husband John Easterling's residence shortly after 12 p.m. regarding a possible death. Upon arrival, police discovered a 42-year-old male had sustained a gun shot and was deceased.
The Jupiter Police Department confirmed that the deceased man was employed as a contractor for the residents, who were not present at the time of the incident. Details concerning the man's identity are not being released at this time.
An autopsy has been scheduled for Tuesday, Aug. 20, and additional details concerning the deceased's name and cause of death will be released as that information becomes available.
Local papers have reported the man's death was a suicide, but no official cause of death can be determined until the autopsy is conducted.
Olivia's reps did not immediately respond to E! News' request for comment.
—Reporting by Holly Passalaqua