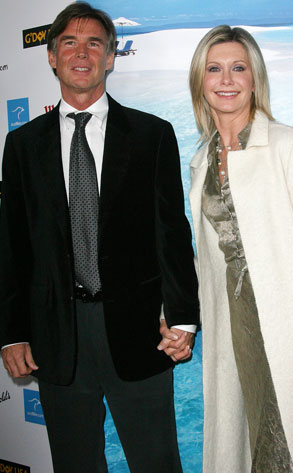 AP Photo/Jennifer Graylock
Olivia Newton-John's Florida home has turned into a crime scene.
On Monday, Aug. 19, Jupiter, Fla., police were called to the star and husband John Easterling's residence shortly after 12 p.m. regarding a possible death. Upon arrival, police discovered a 42-year-old male had sustained a gun shot and was deceased.
The Jupiter Police Department confirmed that the deceased man was employed as a contractor for the residents, who were not present at the time of the incident. Details concerning the man's identity are not being released at this time.