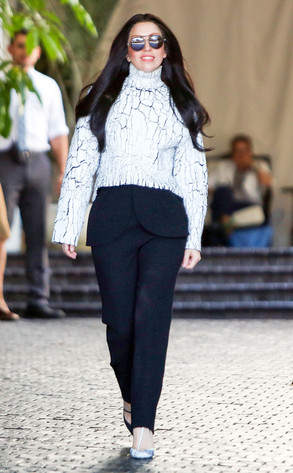 AKM-GSI
Lady Gaga has a message for her Little Monsters.
The singer placed a heartfelt post on her Born This Way Foundation's website on Monday in the wake of her recent Twitter feud with Perez Hilton.
While Gaga doesn't make direct reference to the gossip columnist, it definitely seems as if their spat (and some of her fans' reaction to it) is the motivation behind the letter.
"I've said this to the fans time and time again, whether it be in person or in tweets, as well as through the message and campaign of the Born This Way Foundation," Gaga wrote. "My mother and I are passionate about tolerance, acceptance, and kindness, and I've made it a point early in my career to make it known that this is what I stand for as an artist."