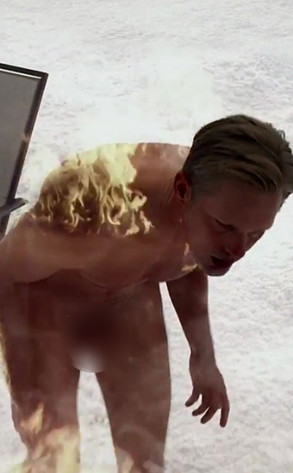 HBO
As True Blood fans (and anyone with a computer) know by now, last night's episode of the vampire show gave us the best scene in television this year: Alexander Skarsgård's full-frontal nudity!
While sunbathing naked in Sweden, Skarsgard's character Eric—and his fully-visible manhood (thank you HBO!!!)—erupts into flames, leaving the vampire seemingly dead.
While the super hunky actor has shown lots of skin on True Blood in the past, last night's season finale is definitely the hottest we've ever seen Skarsgard look.