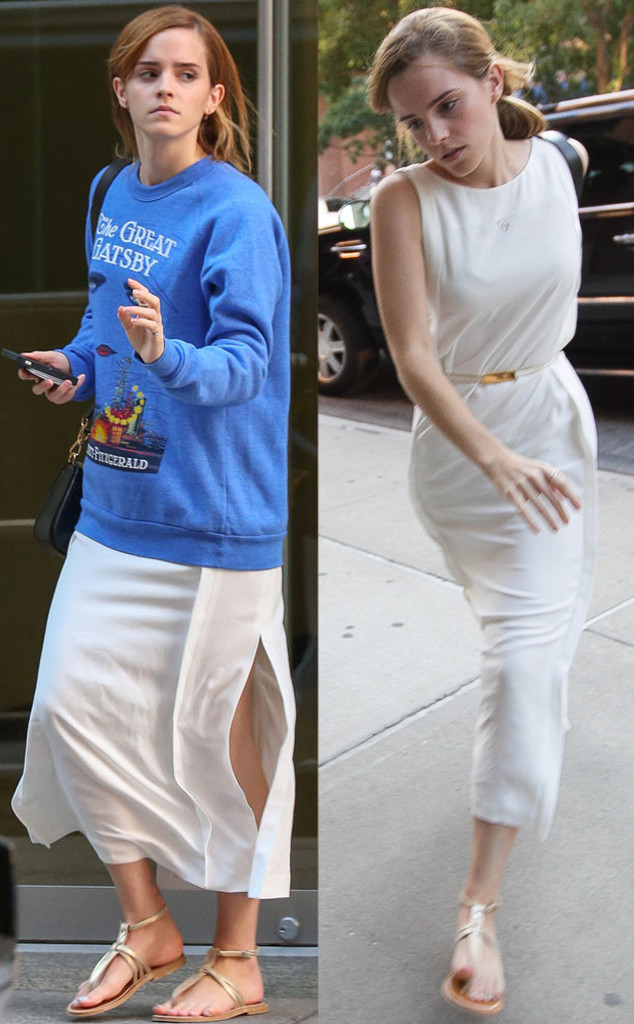 Felipe Ramales/PacificCoastNews/Freddie Baez/Startraksphoto.com
We'd like to place a bet of the fashion variety. Now that Emma Watson has worn this comfy sweatshirt over her J. Brand dress, teenagers around the world (and more than a few adults too...) will show up wearing the exact same look.
Yes, we realize the British beauty only threw on this cozy top to keep warm on a chilly night. No, we don't think that matters in the least. We firmly believe that the Harry Potter heroine has just that much sway over international style trends. After all, this is the girl that chopped her locks long before Beyonce.