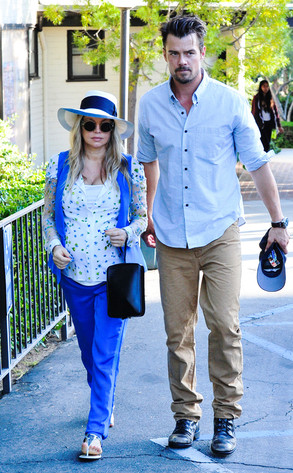 Raef-Ramirez/AKM-GSI
It's only a matter of days before Josh Duhamel and his pregnant wife, Fergie, welcome their first baby boy.
"[She's] unbelievable," Duhamel told us of Fergie earlier today while promoting the Valspar Hearts and Hands for Habitat charity campaign. "The girl is so impressive."
"You never know how it's going to go," he continued. "Some girls have a tougher time, some a little easier. Because it's a boy, it's been a really lucky pregnancy in a lot of ways. She's been happy, in good spirits, she looks great. Even at 8 and 3/4 months, she's still in great spirits and looking beautiful. And that just means that she's going to want another one, which is good for me."