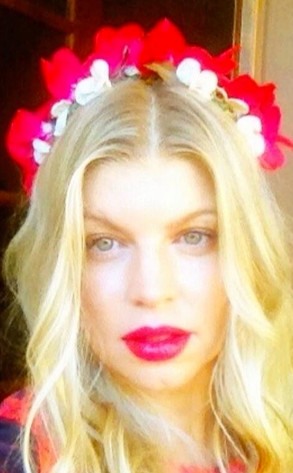 Twitter
Fergie sure loves showers. Baby showers, that is.
The pregnant singer enjoyed her third one over the weekend as she and husband Josh Duhamel continue to await the arrival of their first child.
On Saturday, the 38-year-old songstress posted an Instagram photo of herself taken at the event, along with the caption "earth mommy."