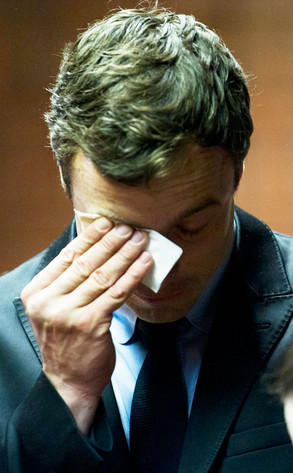 Alet Pretorius/Foto24/Gallo Images/Getty Images)
Oscar Pistorius is fighting to clear his name.
The Paralympic athlete also known as Blade Runner has been indicted for murder in connection with the Valentine's Day shooting death of girlfriend Reeva Steenkamp.
His trial is set to begin on March 3, 2014.
The 26-year-old double amputee appeared in a Pretoria, South Africa, court on Monday, Aug. 19, to face charges—the day that, incidentally, would have been Steenkamp's 30th birthday.