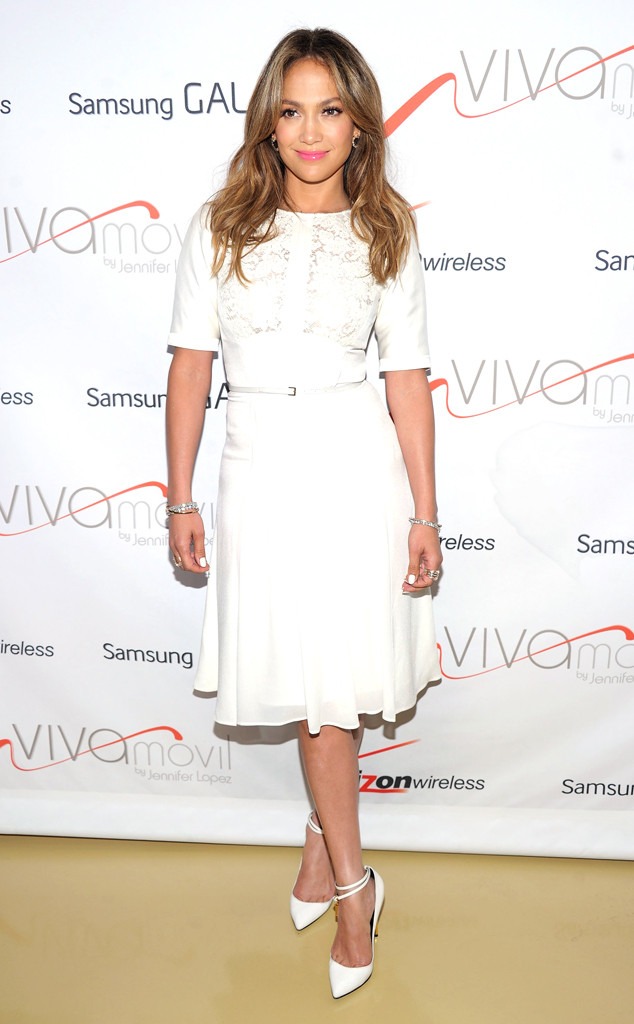 Jamie McCarthy/Getty Images for Viva Movil
Looks like Jennifer Lopez isn't done living it up on American Idol
After months of speculation about whether Lopez would really be returning as a judge on the Fox reality competition's 13th season, her boyfriend may have just let the cat out of the bag.
"Yes," Beau "Casper" Smart told E! News when we asked if J.Lo was coming back during a chat about his new show A Step Away for nuvoTV.
Apparently Smart thought that Fox had already made the announcement. (Nope, that was all you, sir. The network, meanwhile, had no comment.)
"Returning to American Idol makes sense for Jennifer this season," a source tells us, "as the show's schedule will allow her to focus on new film and TV projects" at the same time. "And, of course, her twins are starting school this year and she will have time for her family."
An insider close to the discussions tells us that the deal is not closed yet, as Fox has not released a statement.
Presuming Smart does indeed have the inside track on his lady's plans, Lopez will join returning judge Keith Urban, who delighted audiences in Season 12 as a fun-loving yet fair mentor. Fox Network President Kevin Reilly revealed at the Television Critics Association summer press tour that the network had approached Lopez in hopes of coaxing her back to the Idol panel.
"Jennifer has been a close part of the show all along…there have been discussions there," he said.
A few weeks ago, Idol host Ryan Seacrest exclusively revealed to E! News that the hit Fox series would be announcing the new juding panel "very, very soon"—though he probably didn't count on Smart offering up one of the missing pieces of that puzzle.