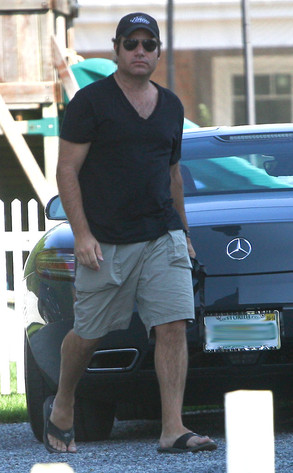 Matt Agudo/INFphoto.com
It's been a rocky few weeks for Andrew Silverman, as it was revealed that his now-former wife Lauren was expecting a child with Simon Cowell.
The one-time friend of the X Factor mentor spoke out about the recent divorce settlement and how he's been dealing with the dramatic events taking place in his personal life.
When he was asked if he would ever be able to forgive his ex and the Brit for their extramarital affair, he explained that he still needs some time to heal.
"I'm not in that place right now. I don't know," he told the Daily Mail. "I'm taking every day at a time, not weeks, not months."