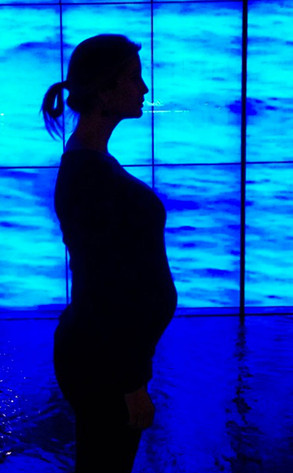 Instagram
Ivanka Trump is showing off her growing baby bump!
The pregnant 31-year-old took to Instagram yesterday to post a photo of her belly with the caption, "32 weeks."
In the photo, an all black silhouette of Trump stands in front of a bright blue wall with her rounded belly in clear view.