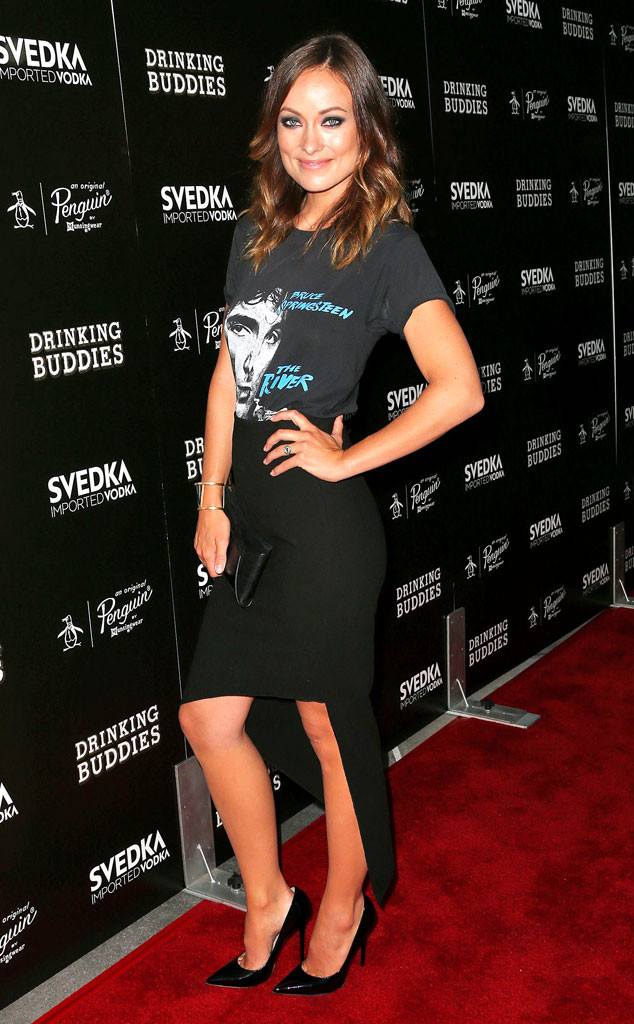 Frederick M. Brown/Getty Images
We're huge fans of both The Boss and a comfy boyfriend t-shirt, but we're not so sure either should be paired with a formal skirt...

Olivia Wilde is taking an interesting red carpet risk with this high-low fashion combo. The vintage T feels more like concert-going than carpet-walking wear, and we're not so sure about the cut-up hem on her silky skirt. Dare we say it looks like she's trying too hard to be too cool for school?