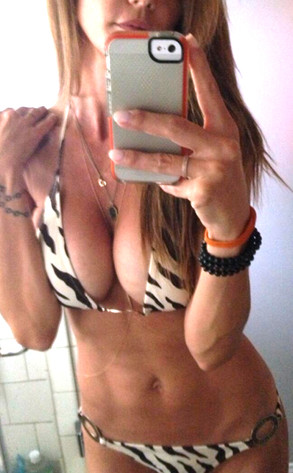 Twitter
In a word: dayum!
Former Buffy star Charisma Carpenter is looking all kinds of fierce in her latest selfie on Twitter.
The brunette beauty shared a pic of herself rocking a zebra print bikini that perfectly showed off her amazing figure.
She captioned the pic, "#workhard #earnit #ownit PFT! 43 is fine with me!"
Fine?! More like fan-freaking-tastic!
And while there's clearly no doubt that Charisma took a dip in the genetically-blessed pool, she did admit that staying in shape is something she works hard at.
In the same pic on her Instagram account she added, "Pool please. #fit"