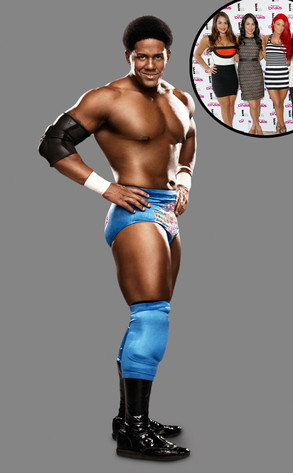 WWE/Joe Scarnici/Getty Images for WWE
The super hot stars of Total Divas are reacting to their fellow WWE pal Darren Young's recent coming out.
And no surprise, the Bella Twins and the rest of their E! reality costars couldn't be happier that Young revealed he is gay and "in love."
"I think it's absolutely amazing," Nikki Bella gushed to us last night at WWE and E!'s Superstars for Hope event honoring Make-A-Wish in Beverly Hills. "It makes me so proud of him. Like, I love Darren. Darren's such an amazing man. It takes guts and him being the first in WWE gives me the chills. I am so proud. I have family members that are gay and we love them. And for him to come out, in a man's world, I'm like, 'You go boy!' it makes me very, very proud for him."