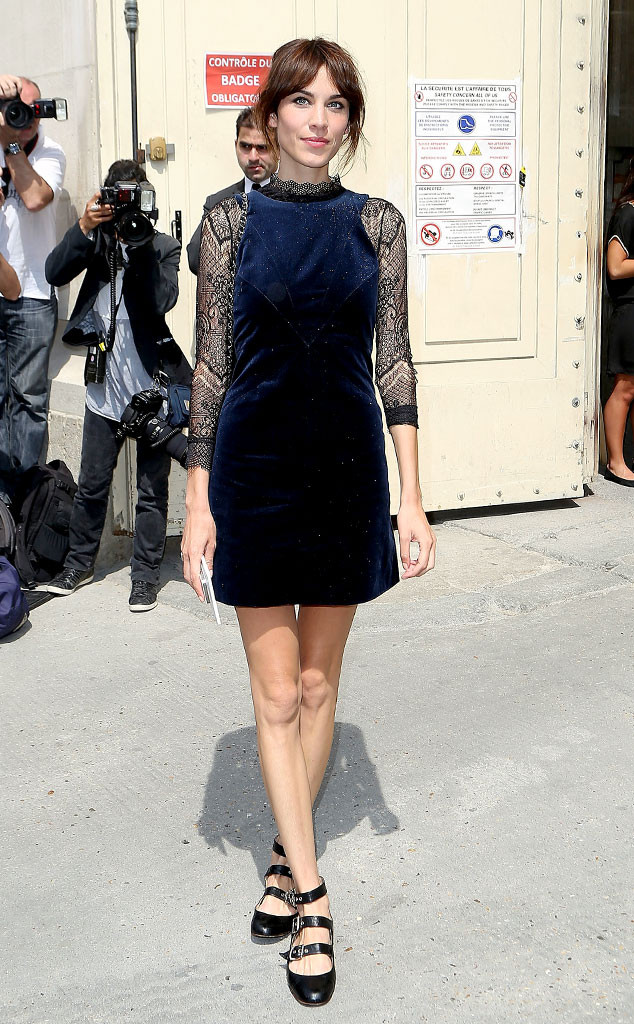 Marc Piasecki/WireImage
Love Alexa Chung's style?
You're not alone. The Brit It girl has won four British Style Awards thanks to her fashion savvy, and now she's giving fans the chance to replicate her signature style with her latest project.
The 29-year-old has teamed up with indie cosmetics brand Eyeko to help launch and star in the campaign for a new makeup line set to launch in November.
Working with the brand's founders, Max and Nina Leykind, Chung has collaborated with the pair to create a limited edition $45 set that will include waterproof black mascara and Chung's must-have beauty product: black eyeliner.
"Liquid liner is my savior," Chung told Women's Wear Daily when discussing her Eyeco project. "I'm pretty much naked without my eyeliner on. It's my comfort blanket."
And to really sell her point, Chung jokingly added that she "penned" her upcoming fashion book It with a liquid liner.
It's the type of quirky humor we've come to expect from the stylish gal, and one of the many reasons we love her.
And in celebration of her latest gig, here are a few other reasons we're fans of Chung: