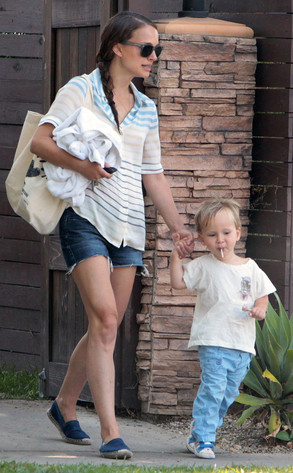 CPR/FAMEFLYNET PICTURES
Watch out, Natalie Portman, for the terrible twos!
Or maybe not. How terrible could her adorable son, Aleph, be, right?
The actress stepped out with her not-so-baby-anymore boy earlier today in jean shorts, a loose-fitting shirt, shades and hair in a side-braid. Aleph also looked ready for the day, happily skipping with a lollipop in his mouth while holding his mother's hand.