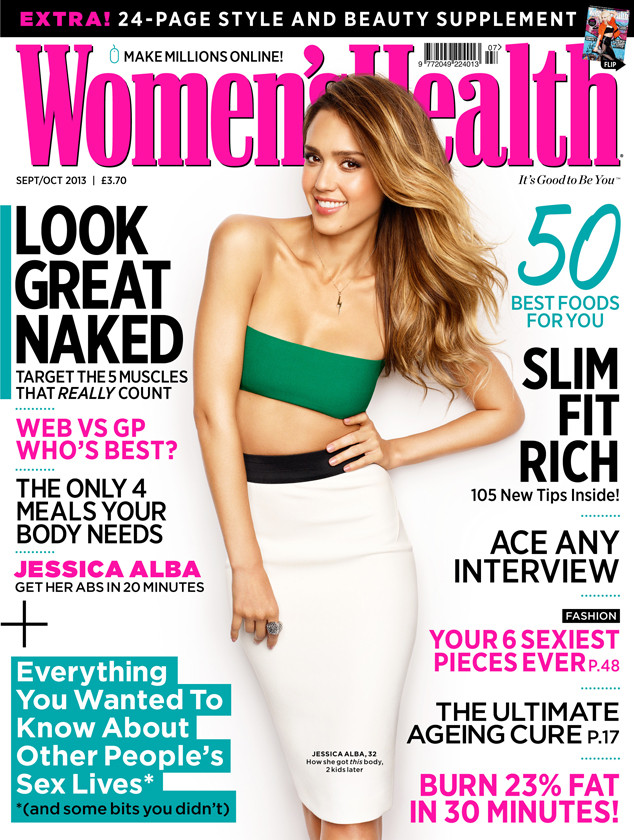 Women's Health
Remember when 88 pound actress Kristin Chenoweth tweeted that she had a "muffin top." Well, as unbelievable as that was, another super slim star is swearing she also has a not-so-tight tummy.
Jessica Alba confessed to Women's Health UK that she has her fair share of problem areas.
"I have cellulite and stretch marks—and I have a muffin top!" she shared, blaming her lack of focus. "I have a brutally short attention span. It means I'm useless at work out. I get so bored."