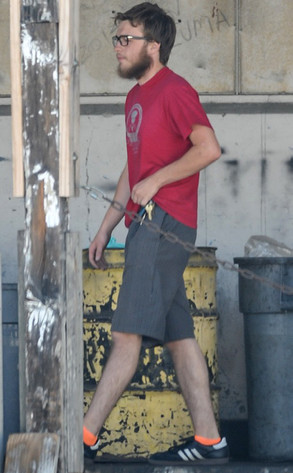 James Desborough/Nick Stern @ FFP
Who is that?!
Why, that's Two and a Half Men star Angus T. Jones, of course.
The actor looked completely different from his usual clean-cut self as he stepped out in Los Angeles earlier this week.
Sporting a full beard, glasses and disheveled hair, the 19-year-old didn't exactly resemble the youngster that we've come to know and love on his hit TV show.
By the looks of it, Jones is taking full advantage of the fact that he will no longer appear regularly on the upcoming season of the series.