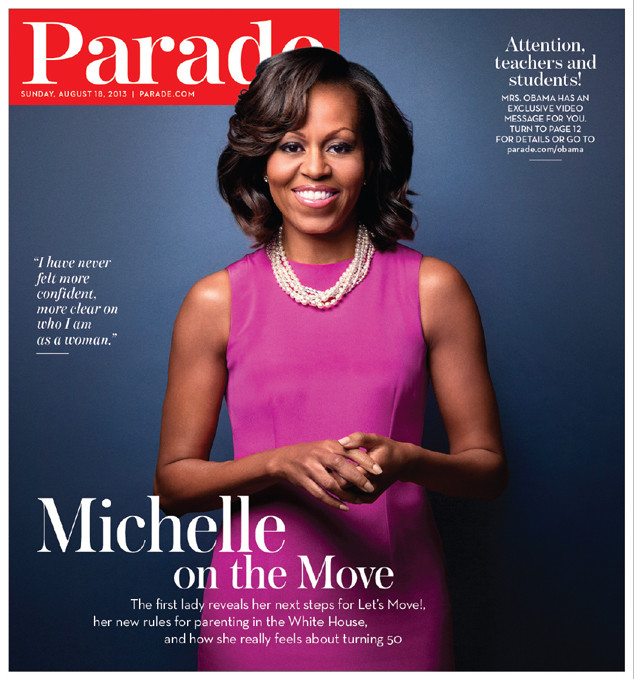 Ben Baker/Parade
Ever wonder why Michelle Obama got rid of her headline-making bangs?
Well, the FLOTUS has a very practical answer for why she grew out her trendy fringe, which caused a media frenzy back in January of this year.
"You know, it's hard to make speeches with hair in your face!" Obama tells the latest issue of Parade. Fair enough!