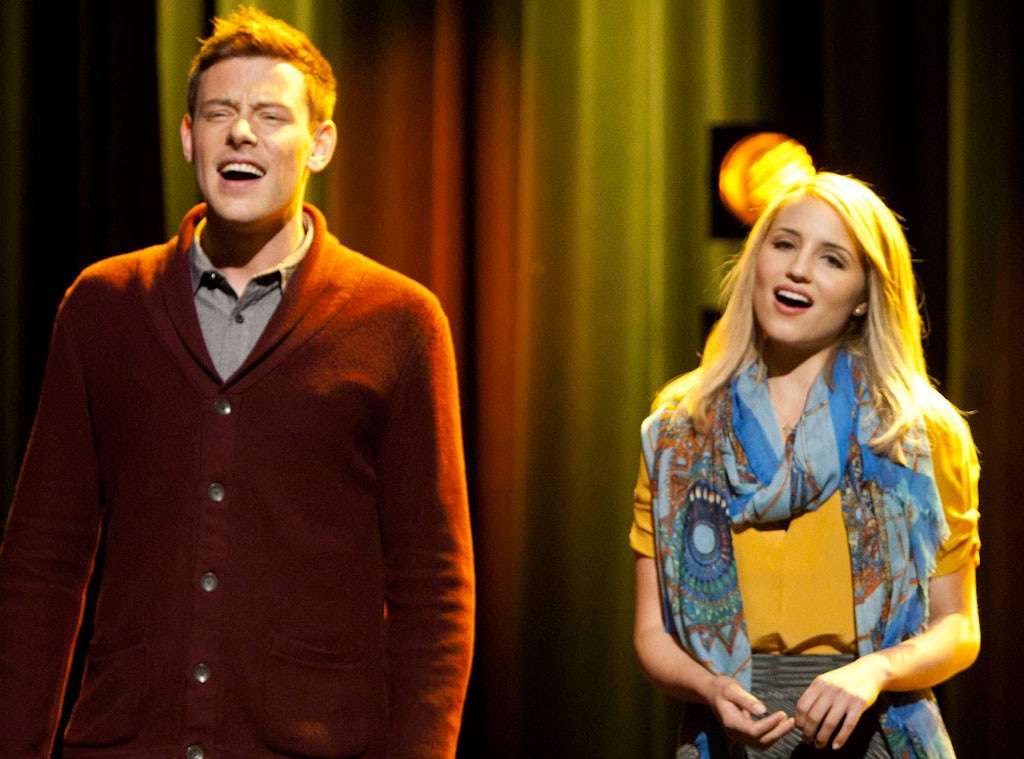 Adam Rose/FOX
When Fox Entertainment Chairman Kevin Reilly, took the stage at the TCA Summer Press Tour to talk about how Glee would handle writing Finn off the show after Cory Monteith's sudden and shocking death due to a drug overdose, he said that the episode (episode three) would "deal directly with the incidents involved with Cory's passing and the drug abuse in particular."
Naturally, we assumed that meant that Finn would die of a drug-related incident, though Reilly wouldn't confirm that plotline. Now, in an interview with Deadline, Glee boss Ryan Murphy has revealed that Finn would not be killed off with a drug overdose, though the writers did consider it.
"The hard part for all of us is that the past week we've been holed up writing the memorial episode. There were a lot of things that we had to decide—how are we going to deal with his death? At one point, we were going to have his character die after an accidental drug overdose—that was something we had considered," he said.  "But we have decided that we're not going to have him pass from that."
He went on to say that the fans might even be left with no answer to Finn's death at all, but the episode will be a celebration of his character's life.
"Basically, what we're doing in the episode is we are not telling you yet, or maybe not at all, how that character died," Murphy revealed. "The idea being, how somebody died is interesting and maybe morbid, but we say very early on in the episode, 'This episode is about a celebration of that character's life.' That might be weird for some people, but it felt really exploitative to do it any other way."
Murphy also told the site that the tribute to Cory will be finished this week, and even if Finn's death remains a mystery to fans, the episode will be a "lovely tribute."
"It's a very heartfelt look at how young people grieve," said Murphy. "We loved Cory and we loved Finn and it feels like a huge loss and a huge heartache not to have either of them around. We're trying to craft an episode that's not just about us grieving but about a lot of the young fans grieving."
Reilly announced during the executive panel at TCAs that the poroceeds from the music from the third episode will go directly to starting a fund in Monteith's name. The Fox boss later told reporters that he believes that Glee will end after season six.
"I would not anticipate it going beyond two more seasons," he said. "Look, never say never, but there's two very clear arcs to get to the end and conclude. If we discover a new crop of kids and there's some breakout [star], who knows? But right now we're just thinking about two more seasons."
Glee fans, would you feel cheated if you never find out how Finn died? Or is it more important to celebrate the life of his character?