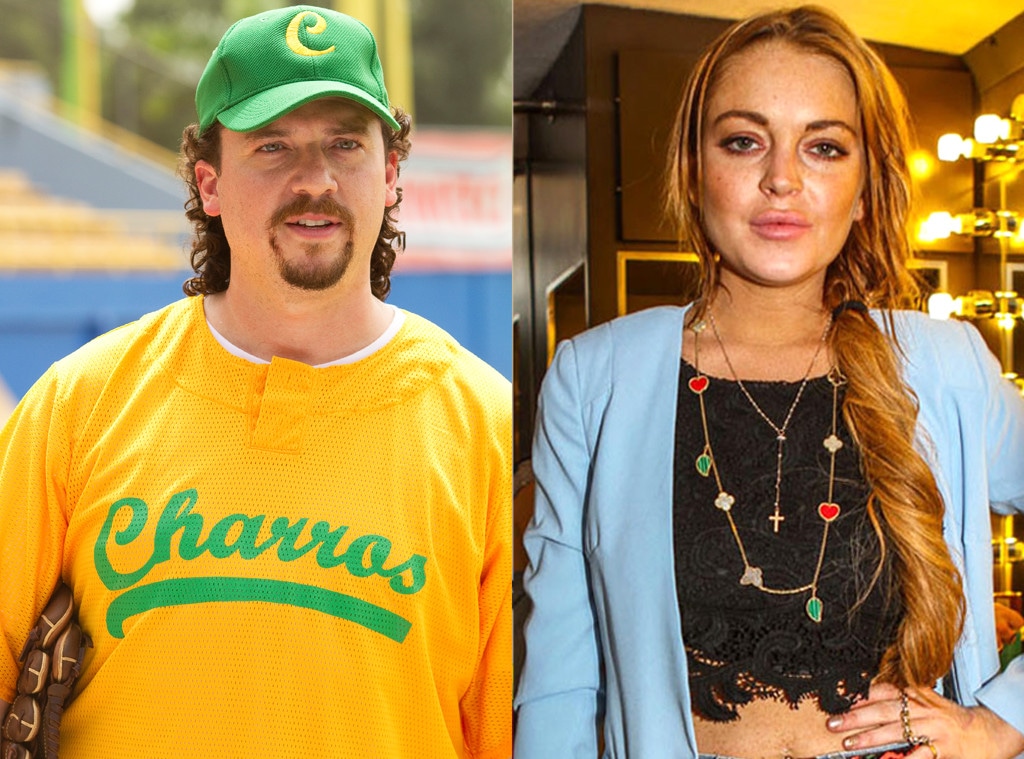 HBO, Courtesy of Batel Shimi Photography
It's not just returning to TV—it's HBO!
Lindsay Lohan, who wrote on Instagram yesterday about being back at work without actually specifying what that work entailed, was shooting scenes for Eastbound & Down in Wilmington, N.C.
HBO confirmed Wednesday to E! News that Lohan will be guest-starring on the raunchy sitcom's upcoming fourth and final season.
"#back@work! So grateful today! :)" she wrote.
A source tells us that Lohan plays the daughter of one of the show's main characters and was filming a wedding scene set many years in the future. And yes, she was the bride!
Although other cast members were decked out in makeup that made them look older, Lohan—who reportedly spent a lot of time in her trailer—was the only one who didn't undergo the age-padding transformation.
We're also told that a kissing scene involving LiLo had to be reshot several times.
No other details were immediately available, but in her selfie her long red locks are curled, big-hair-style, in keeping with the down-home vibe of the show. Will Ferrell coproduces the comedy, which stars Danny McBride as a former pro baseball pitcher who returns to his hometown to teach P.E. in a blaze of no-glory-at-all.
Eastbound & Down's eight-episode final season premieres Sept. 29. And speaking of topsy-turvy careers...
Since leaving rehab last month after completing 90 days of court-ordered treatment, Lohan has also guest-hosted Chelsea Lately and sat down with Oprah Winfrey, whose OWN will be airing an eight-part docu-series about the actress as she works to stay on the straight and narrow.
—Reporting by Michelle Falls