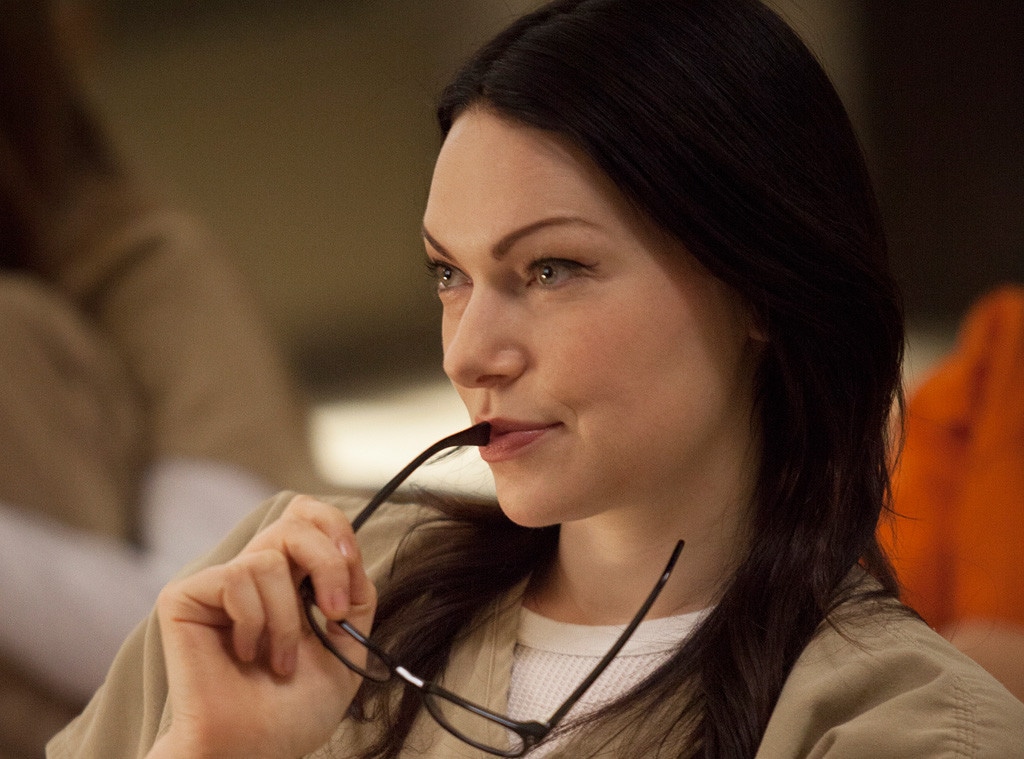 Netfllix
Is Laura Prepon trying to break out of Orange Is the New Black?
Prepon, who plays the drug-dealing ex-girlfriend to Piper (Taylor Schilling) on the hit Netflix series, is allegedly only appearing in season two for a limited amount of episodes, Buzzfeed is reporting.
According to the site, Prepon will be in the second season of Orange, but only to wrap up her storyline and leave the door open for a future return. But Netflix tells us that the rumors of her exit are not true.
"It's not accurate," a Netflix rep insisted. "Our season is still developing and nothing is confirmed."
There you go Alex-Piper shippers. Hope is not lost, at least not at the moment. If Alex was to be written off, the second season would be a huge departure from the first, since Piper and Alex's relationship was one of the biggest storylines of season one.
While Prepon has received much-deserved acclaim for her role on Orange, our own John Boone ranked her character as the 14th best inmate out of 18. "Her eyebrows, first of all. And really she's just kind of falls flat in our eyes. Speaking of eyes: She's always taking off her glasses, then putting them back on, then taking them off again and putting them in her mouth and twirling them around. Let's all cross our fingers that commissary starts shilling out contacts in season two."
Would you watch Orange is the New Black without Prepon?