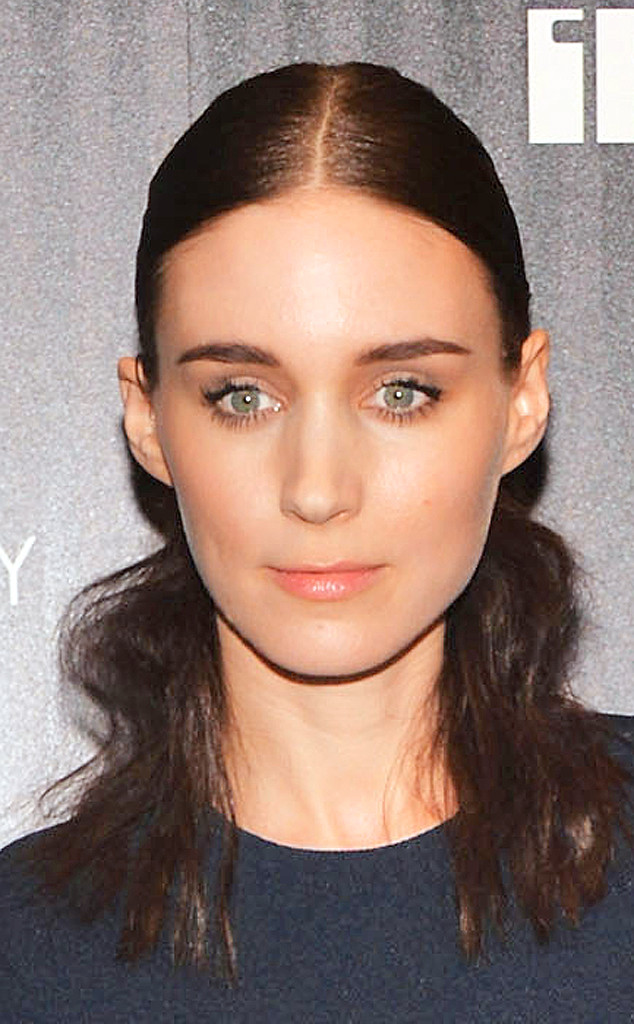 Andrew H. Walker/Getty Images
We just don't get Rooney Mara. For such a beautiful girl, it seems like she's trying pretty hard to look bad. Perhaps she's a fan of Beauty Police and she wanted us to notice her? Mission accomplished.
The hair is simply dreadful. It looks like she's wearing a live boa made out of human hair, and the severe part down the middle makes her look like she's auditioning for a Jane Eyre remake.
After we convinced ourselves that the Side Effects starlet wasn't going to cast a spell on her knotty pigtails to detach and start attacking humans, we finally noticed her pretty makeup. We love the matte sandy eye shadow, super long lashes and shiny sheer lip.