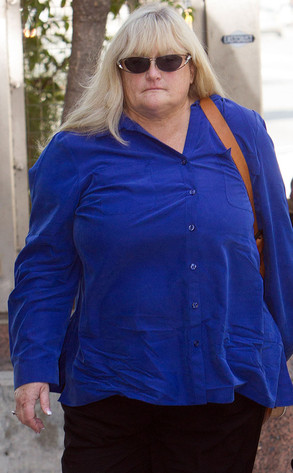 LG/FAMEFLYNET PICTURES
It was Debbie Rowe's turn to testify.
Michael Jackson's ex-wife, who was ordered to take the stand in the King of Pop's wrongful death trial today, found herself in a whirlwind of emotions while explaining Jackson's relationship with his doctors.
"Michael expected doctors to do no harm. Unfortunately, some of the doctors decided when Michael was in pain they would try to help him out and so he listened to the doctors," Rowe testified as she wiped her tears. "His fear of pain was incredible and I think the doctors took advantage in that way."