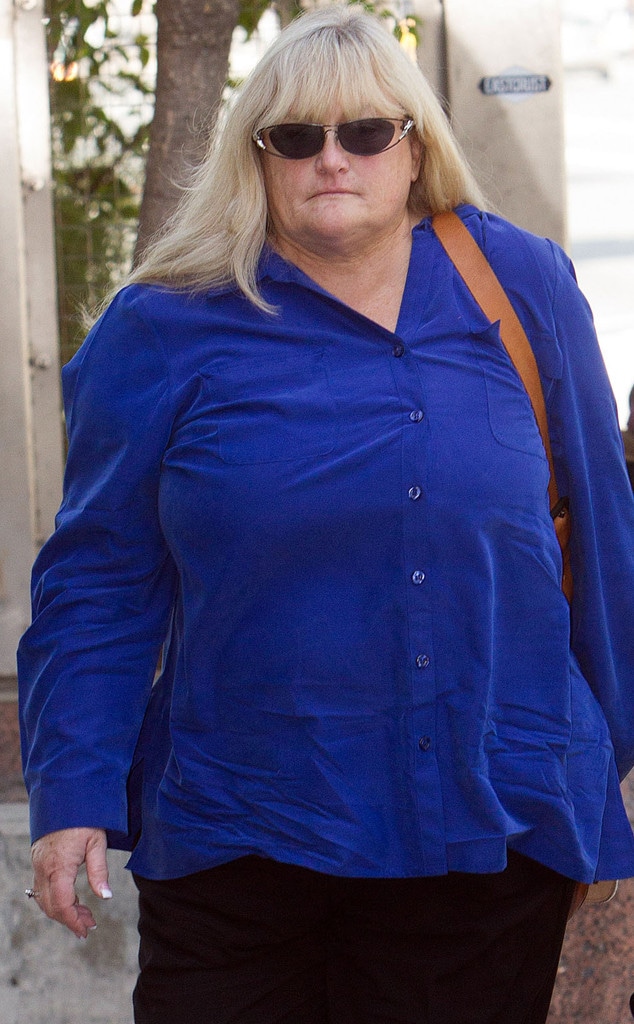 LG/FAMEFLYNET PICTURES
It was Debbie Rowe's turn to testify.
Michael Jackson's ex-wife, who was ordered to take the stand in the King of Pop's wrongful death trial today, found herself in a whirlwind of emotions while explaining Jackson's relationship with his doctors.
"Michael expected doctors to do no harm. Unfortunately, some of the doctors decided when Michael was in pain they would try to help him out and so he listened to the doctors," Rowe testified as she wiped her tears. "His fear of pain was incredible and I think the doctors took advantage in that way."
Rowe explained that when she was working for Dr. Arnold Klein, she would sometimes go to Jackson's house twice a day to check on him and also on the weekend, adding that the doctors were competing for Jackson¹s business and would call him and tell him they had better drugs.
At one point, she said called Dr. Allan Metzger and told him that her own doctor, Dr. Klein, was not doing what was best for Jackson, and shared that she thought Dr. Metzger was good for the pop star.
Then, Rowe blurted out, "I don't know, 'cause Conrad Murray got in there and killed him."
AP Photo/Isaac Brekken; Pool Photographer/Getty Images
Rowe explained that Dr. Steven Hoefflin would give Jackson Propofol when the celeb would have his burn scars injected, and would only take the drug when having a procedure done.
"Michael had extension scarring in his nose that made it difficult to breath," Rowe said. "To inject the nose—I can't think of anything more painful."
However, Rowe added that there were times she knew about when one doctor would just give Jackson Propofol and put him under for four or five hours without giving him treatment. She told the court that the doctor would tell Jackson that he had done a procedure when in fact he hadn't.
She said she talked with Jackson about getting off the drugs but "he was worried about the pain," and told the jury, "I'm probably one of the one people that said no to him."
Rowe continued, "There is no way he could ever do a concert two nights in a row. His shows are so physical…My concern was it was a little drastic to do something like that. We were in another country and I didn't know
any of the medications."
She said she was worried "what happens if you die," but mentioned that Jackson was not worried, "he was more worried about not sleeping." Rowe said the doctors appeared competent and put Jackson under "for a hard eight
hours."
Rowe will resume testimony tomorrow.
Jackson's mother, Katherine, is suing AEG Live on behalf of her son's estate, accusing the concert promoter of negligence by hiring Dr. Conrad Murray to oversee her son's health and ultimately being complicit in the King of Pop's death from a Propofol overdose.