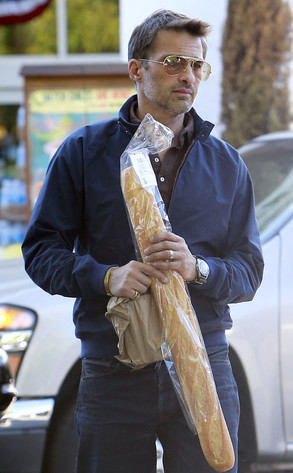 FAMEFLYNET PICTURES
Olivier Martinez knows about the finer things in life, like say, a freshly baked French baguette.
The actor seems to have an affinity for them as he's been spotted numerous times leaving a grocery store with one in hand. And to be fair, who can blame him? They're all sorts of delicious!
Olivier's most recent bread run was on Monday at a Beverly Hills grocery store.
But it looks like Halle Berry's hubby ran to the market two times over the weekend for the same sweet, sinful dough.