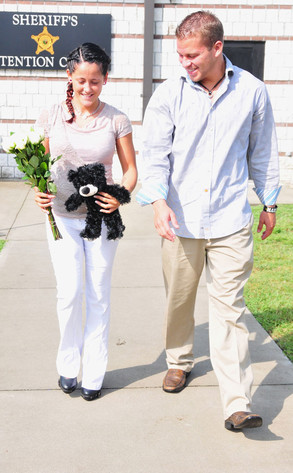 Todd DC / Splash News
Jenelle Evans is a free woman.
The Teen Mom star was released from a Wilmington, N.C., jail earlier today after being locked up on Monday for failing a drug test during a court appearance. Jenelle was all smiles while leaving with boyfriend Nathan Griffiths by her side.
"She was released this morning," Jenelle's attorney, Dustin R. T. Sullivan, tells E! News exclusively. "The jail time sentence was unexpected and it wasn't part of any plea deal. But when she tested positive for marijuana she was given two days in jail. It is routine if you come to court they can test you and they tested others that day as well."