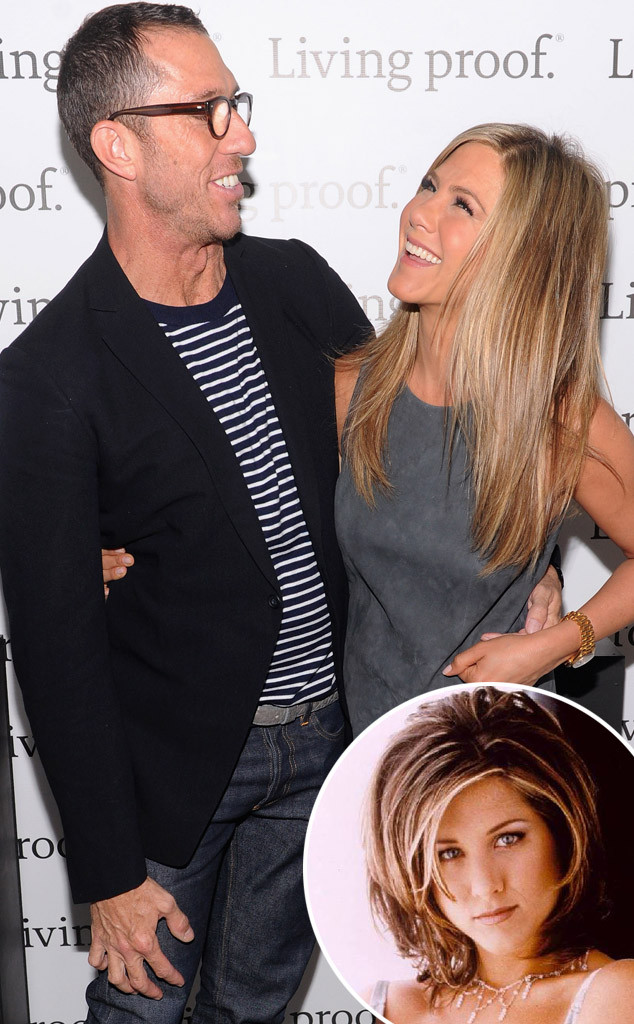 Jamie McCarthy/Getty Images for Living Proof; NBC
How much does Jennifer Aniston hate her iconic "The Rachel" haircut?
So much so, that given the choice of getting the layered style again or shaving her head, she'd pick the bald 'do!
At least that's what she said in a recent radio interview on The Kyle and Jackie O Show. When asked "Would you rather have the Rachel haircut for the rest of your life or shave your head once?"
The actress quickly replied, "Shave my hair once, definitely. 'The Rachel' for the rest of my life? Shave my head once! Yeah, I'd shave my head once!"