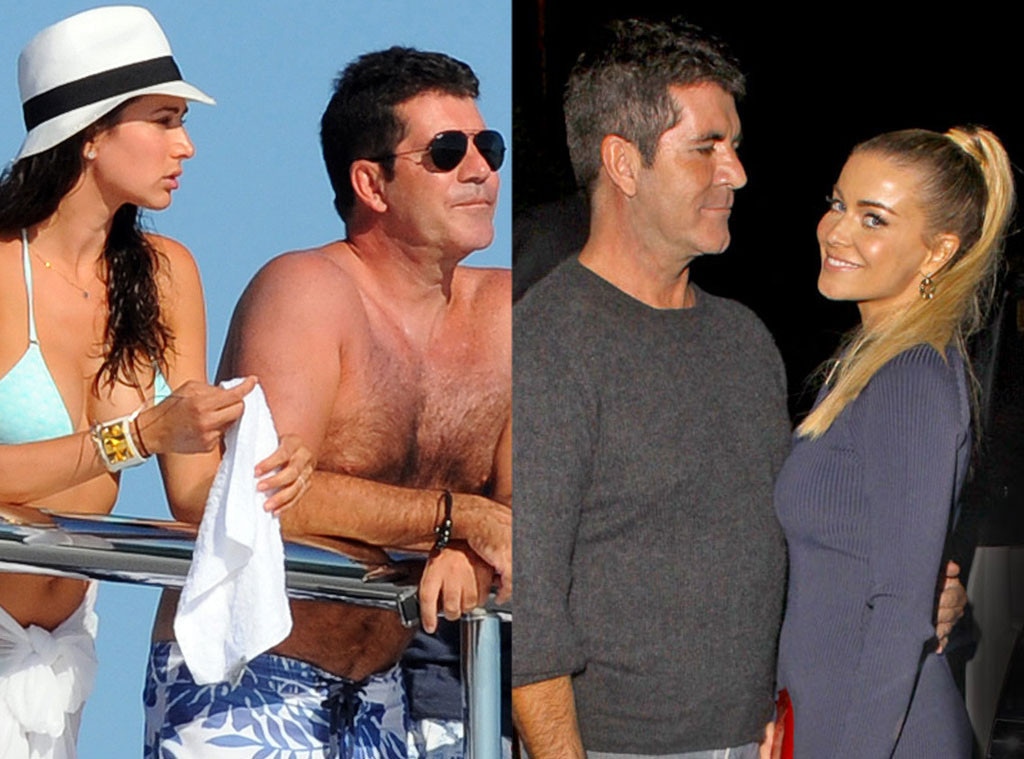 XPOSUREPHOTOS.COM; Josephine Santos, PacificCoastNews.com
Carmen Electra may be "so happy" for Simon Cowell now, but she hasn't always felt so congenial toward the X Factor judge.
Though both of them downplayed the level of their romantic involvement, apparently Electra and Cowell were pretty hot and heavy for nearly six months.
Hot and heavy enough, anyway, for Electra to be "shocked and livid" when she found out that he was also romancing Lauren Silverman, who's now pregnant with his child, a source exclusively tells E! News.
"Carmen was at Simon's house in L.A. when she literally busted him with Lauren," says our insider. "Simon called her a friend, but there was nothing platonic about what was going on, if you know what I mean."
Electra "high-tailed it out of there," the source adds. "There was no way she was going to stick around and be a third wheel."
Less than two weeks ago, the world found out that Cowell was going to be a dad and his baby mama was the estranged wife of longtime friend Andrew Silverman, who named the top-earning TV personality and record mogul as a co-respondent in his divorce filing.
"I am committed to sorting things out with Andrew as amicably as possible to ensure the well-being of our son," Silverman said in a statement on Aug. 1. "I would hope for some space and privacy in order to work through this."
Cowell told the media at the Television Critics' Association Press Tour: "Unfortunately, I have to keep this private for the moment. It's just one of those things, but thank you anyway." 
Meanwhile, Cowell has become rather famous for remaining on good terms with his exes, and Electra apparently felt no need to rock the boat when reporters asked her at the 2013 Do Something Awards how she felt about the baby news.
"I'm so happy for him!" the former Baywatch babe said enthusiastically. "What I witnessed working with him on Britain's Got Talent and coming to see him during X Factor is that the people he truly believes in, he stands up for them and supports them. So I obviously think that his child will be very well taken care and very, very loved."
"I'm going to call him as soon as I get in the car after the event," Electra added. "I want to know if it's a boy or a girl. It's awesome, I'm super happy for him."
Now that's a super-good attitude.