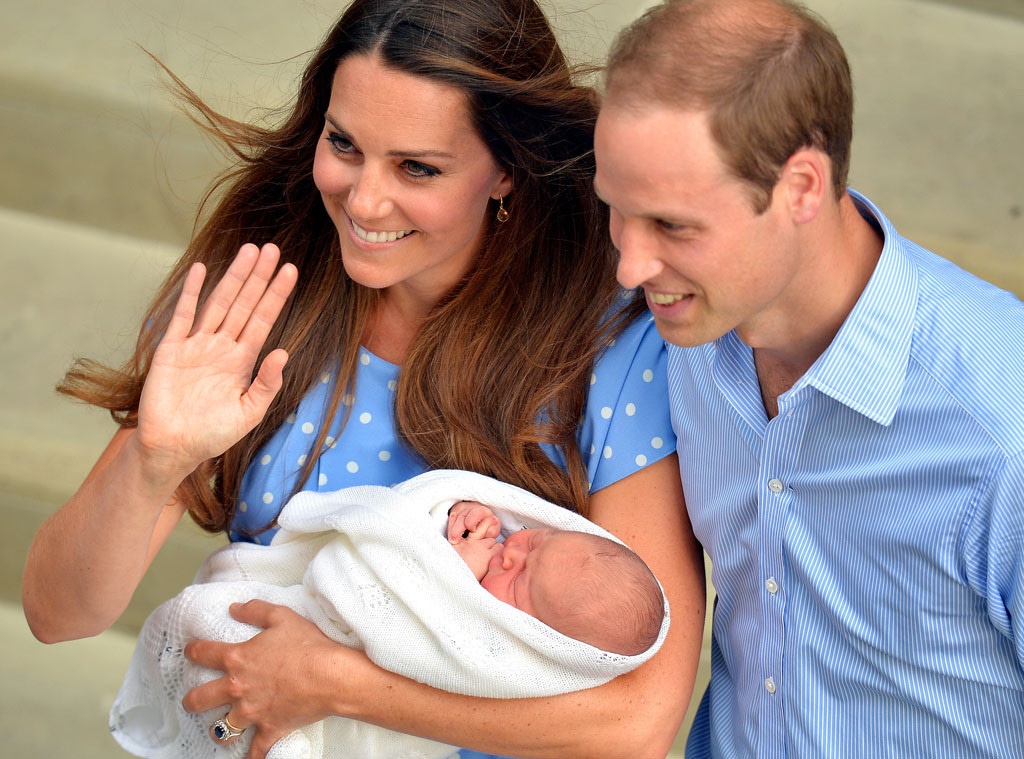 John Stillwell/WPA-Pool/Getty Images
Royal baby watch is back!
Sure, we got a to see Prince George just one day after he was born. But that was three whole weeks ago!
Fortunately, we learned on Monday that the wait to see more images of Prince William and Kate Middleton's royal tiny tyke may soon be over.
The royal couple will reportedly put out home-taken photos snapped by the new mom, sister Pippa Middleton, and George's grandparents, Carole and Michael Middleton, rather than official portraits.
What's more, the pictures are expected to be unveiled via Kensington Palace's Twitter feed as early as next week.
Of course, when this actually does go down, it's predicted that the images could very well break the retweet record currently held by President Barack Obama and first lady Michelle Obama. Photos of the couple taken shortly after the U.S. commander in chief was reelected garnered more than 500,000 retweets.
And then there's the potential magazine sales that such photos could generate. After all, numbers spiked dramatically when George entered the world, so it stands to reason that plastering brand-new pics of the kid who will be king on covers will provide quite a profit.