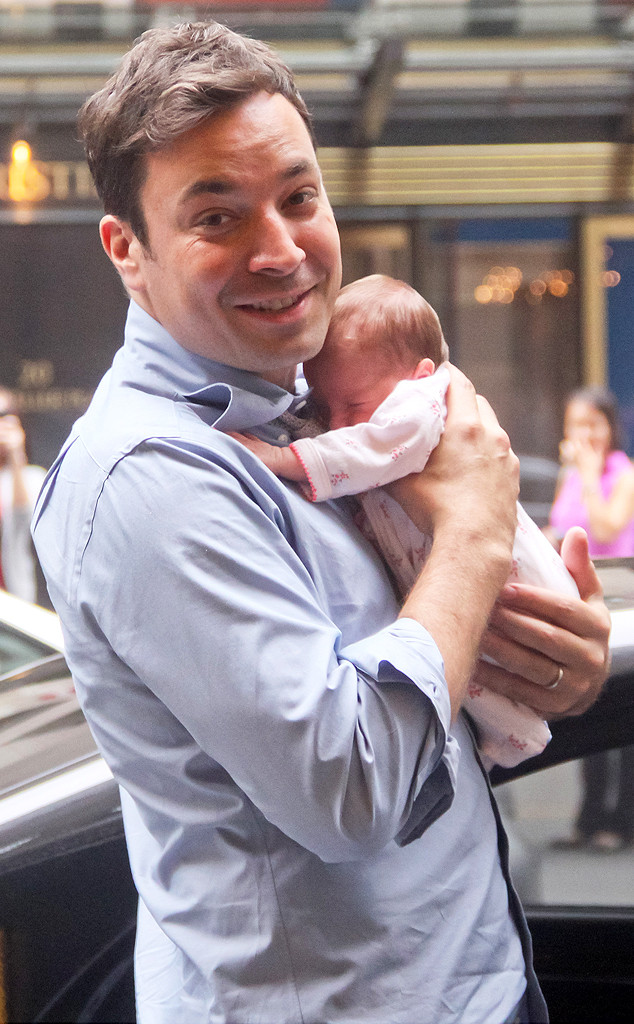 Roger Wong/INFphoto.com
It's pretty darn clear that Jimmy Fallon loves being a daddy, but the months and years leading up to Winnie Rose's arrival were far from easy.
In an interview that aired Tuesday on Today, the Late Night host revealed that before he and wife Nancy Juvonen welcomed their daughter via surrogacy on July 23, 2013, they faced significant fertility struggles.
"We've tried a bunch of things," he said. "Anyone who's tried will know, it's just awful."