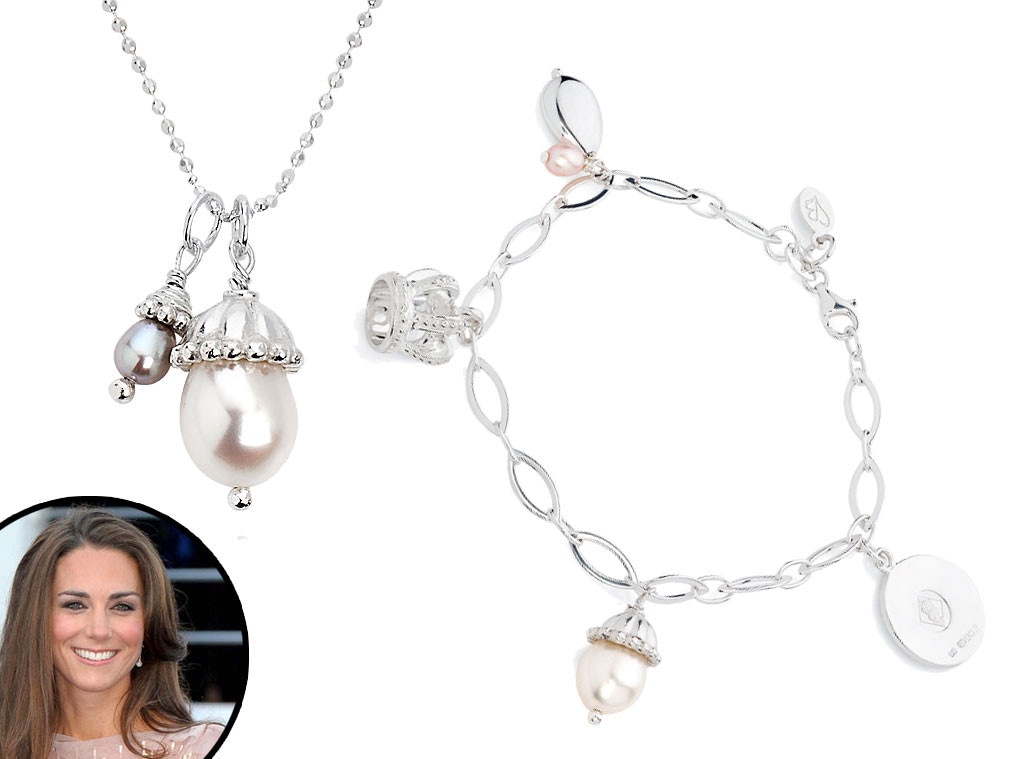 Rex USA; Claudia Bradby
Bling fit for a king!
British jewelry designer Claudia Bradby is celebrating the royal baby the best way she knows how: by creating a commemorative Prince George necklace and bracelet.
Considering Kate Middleton has long been a fan of Bradby's designs (even collaborating on a set of earrings in 2007) it wouldn't be too far off to assume she probably approves of the new silver pieces.
John Stillwell/WPA-Pool/Getty Images
In fact, it wouldn't be all that surprising if the Duchess of Cambridge was spotted wearing the pearl Acorn necklace (inspired by the Middleton's family crest) or the vintage charm bracelet.
She could already been sporting the elegant pieces behind closed doors. The new mommy and Prince William have been lying low since the birth of their first son on July 22, opting to stay at her parents' home in Bucklebury.
But the world will get another glimpse of the family as Prince George's official first royal portrait is reportedly set to be released later this month.