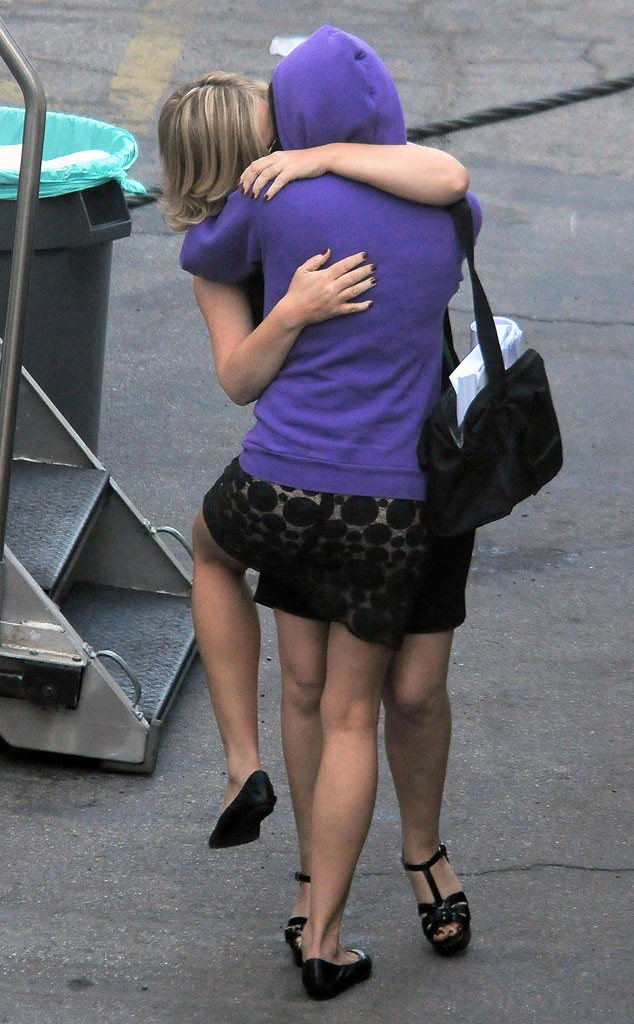 Icono,PacificCoastNews.com
Should Parks and Recreation fans brace themselves for a hot new couple this fall? Not so fast!
Castmembers Amy Poehler and Aubrey Plaza were hard at work filming their popular NBC comedy last Friday when things got a little touchy-feely.
As cameras stopped rolling for a short break, the two funnyladies decided to have a little lovefest in front of the paparazzi as they hugged, kissed and whispered a few funny jokes.
After the short-lived PDA, the two walked into the same trailer but not before giggling their butts off. Plaza was even seen wiping away tears from her face after laughing so hard.