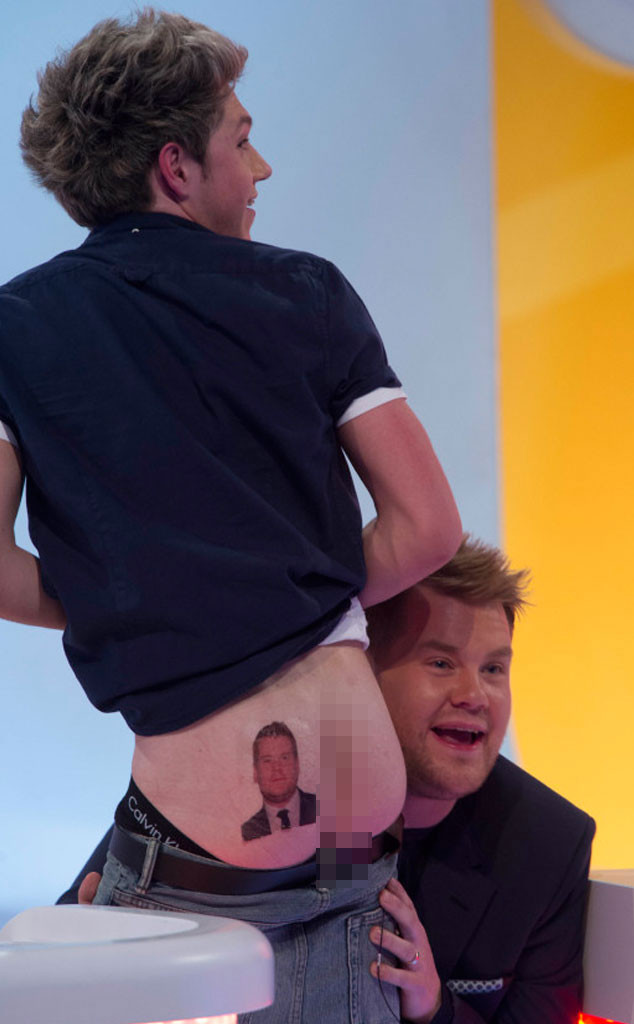 Sky 1
If you thought Justin Bieber's naked butt was the only behind you'd get to see today, boy, you were wrong.
Niall Horan bared his behind to show off a tattoo (temporary, thank goodness) of comedian James Corden's face!
So why exactly did the 19-year-old boy bander brand his bottom? Well, when James, host of British game show A League of Their Own, learned that that Niall was the only member of One Direction without any ink, he suggested the singer get a tattoo of his face somewhere on his body. Then, according to James, Niall not only agreed, but he also suggested to the comedian, "You should put it on my arse!"