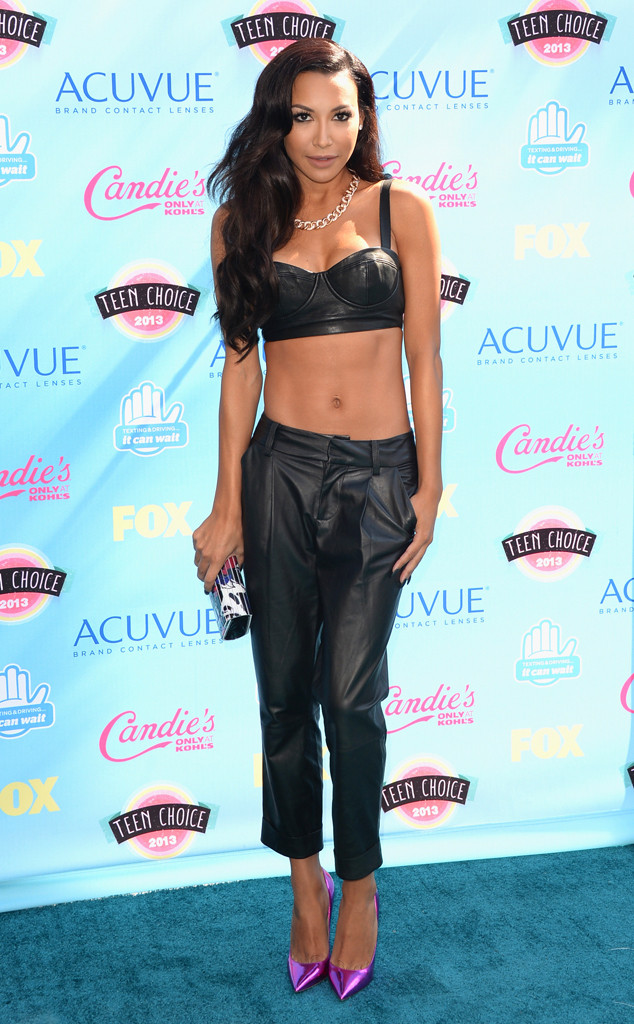 Jason Merritt/Getty Images
We know that we're the Fashion Police and not the Morality Authority, but is Naya Rivera's look too hot for the impressionable teen audience?
Yes, midriff madness is sweeping the nation, and leather has always been in, but this bustier and low-rider combo from Alice + Olivia is the sexiest we've seen yet! If this FOX star is out to reminds us that she's not really a teenager, she just plays one on TV, we've received the message loud and clear.