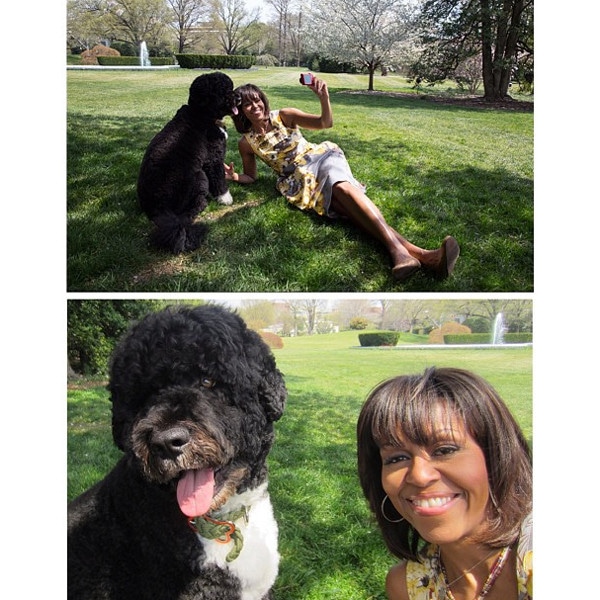 Instagram
Michelle and Barack Obama are photographed all the time, but that doesn't mean they always take themselves seriously when the cameras are on.
The first lady couldn't resist snapping a selfie with the first dog Bo on the White House lawn. The precious moment—showing the mom of two lying in the grass with the family's beloved pup—was captured by another photographer, then posted to Michelle's Instagram on Saturday.
Vincent DeWitt-Pool/Getty Images
The president also provided a cute photo-worthy moment in American history this weekend. Playing a round of golf at Martha's Vineyard's Farm Neck Golf Club on Sunday, Barack was snapped in a comical putting pose. With one leg held up at a 90-degree angle, the vacationing politician appeared to be willing his golf ball to make its way into the hole. (Sorry, B., telekinesis is not yet a presidential power.)
And like Michelle, Barack has a sense of humor when he gets editorial control of the pictures. On his 52nd birthday, he Instagrammed a smiling picture of himself with the caption, "Still got it."
That you do, Mr. President!