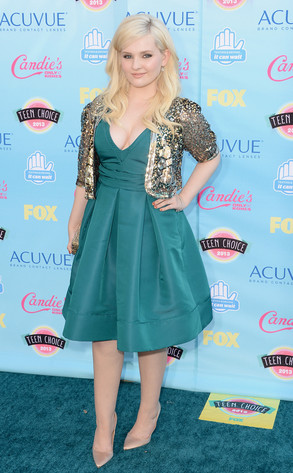 Jason Merritt/Getty Images
Abigail Breslin is all grown up!
Well, almost. The 17-year-old starlet hit yesterday's Teen Choice Awards red carpet rocking a hot green dress by Rafael Cennamo and Manolo heels, a much more adult look than fans of Little Miss Sunshine remember her for.
"It's always shocking when people do recognize me from Little Miss Sunshine because I look so different," Breslin told us yesterday of her grown-up style. "It's interesting because they're like, 'You just look so much older.' I'm like, 'Thank you, I guess.'"