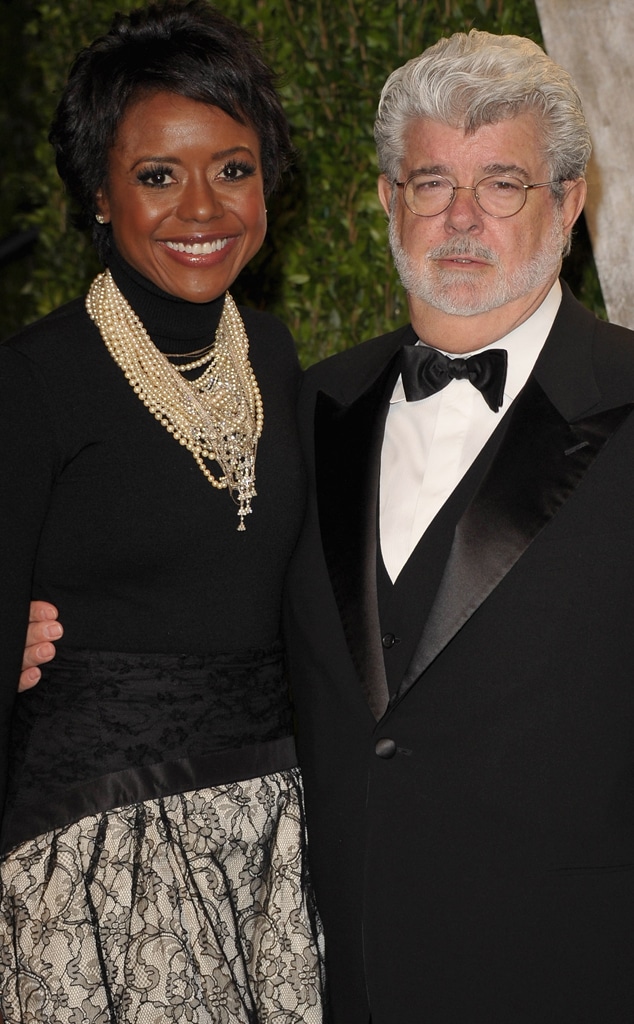 John Shearer/WireImage
It's a girl!
George Lucas and wife Mellody Hobson welcomed a daughter named Everest Hobson Lucas Friday, Aug. 9, E! News confirms.
The little one, who was delivered via surrogate, is the first biological child for the couple and joins Lucas' adopted children 32-year-old Amanda, 25-year-old Katie and 20-year-old Jett.
The Star Wars creator and the Ariel Investments president wed in late June at Lucas' Skywalker Ranch in Marin County, Calif. It was the second marriage for Lucas and the first for the chairman of Dreamworks Animation. 
Prior to taking the plunge, 44-year-old Hobson, who dated George for seven years before saying "I Do," opened up to Oprah Winfrey and shared what makes the pair's longtime relationship a success.
"I think it works because we are extraordinarily open-minded people and we're open to what the universe brings us," she said. "I think we didn't have preconceived ideas about what a partnership should be and so we allowed ourselves to discover something that was unexpected."
The newest edition to the family couldn't come at a better time for the 69-year-old filmmaker, who sold Lucasfilm to Disney for a whopping $4.05 billion in Oct. 2012. Star Trek director J.J. Abrams has since signed on to direct Stars Wars Episode VII, which is slated for release in summer 2015.
"For the past 35 years, one of my greatest pleasures has been to see Star Wars passed from one generation to the next," Lucas said in a statement after the big Disney buyout. "It's now time for me to pass Star Wars on to a new generation of filmmakers. I've always believed that Star Wars could live beyond me, and I thought it was important to set up the transition during my lifetime."
He later admitted to E! News he was ready to begin the next chapter of his life, just two months before getting engaged to his longtime love. 
"It was 40 years of work," Lucas said of the Star Wars franchise at the Ebony Power 100 Gala in November. "It has been my life, but I am ready to move on to bigger and better things."
Including a newborn baby girl. Congrats to the happy couple!
—Additional reporting by Ruth O'Neill