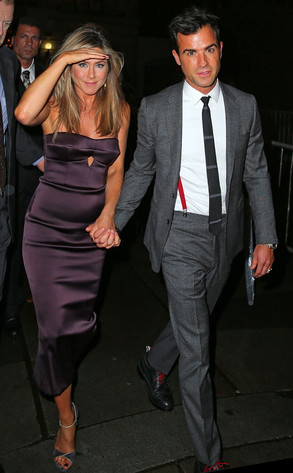 Jackson Lee / Splash News
Yes, we know it's supposed to be just a birthday party. So, why do rumors keep swirling that today's big to-do at Jennifer Aniston and Justin Theroux's house is actually their long-awaited wedding?
First, the official word from Theroux's rep:
"It's a birthday," the rep insisted to E! News around noon today. "Not a wedding. Today is Justin's birthday."